Summer's here and that means RV season is in full swing!
If you're new to the whole glamping scene like we are, you're probably figuring things out as you go.  That's certainly the case for us.
We got our RV late last summer and didn't do much camping until the fall. As a result, we were not exposed to the tendency of an RV to get rather warm during transit and to take a really long time to cool down once you arrive at your destination.
After setting up camp, all we wanted to do was to chill out — literally — in our RV. But it was early afternoon, the sun was still blazing, and a cooled-down RV seemed like a long way off.
We surfed the web a bit to see how other RV enthusiasts handle this issue and it became pretty clear that we needed to shade our windows. We started by extending our awning because that covers nearly the entire length of the trailer. But, of course, that covers only one side. So we decided to go for recommendation number two, window shades.
Now, to be clear, our RV came equipped with the standard cloth shades but they do little more than offer privacy. They're certainly not designed to keep out the heat. So our next step was to find the nearest Walmart as we usually do when we hit the road.
Disclaimer: For the purposes of explaining how we cooled down our RV on a budget, I will be referencing products at Walmart and Amazon. Should you click on one of these links, I may receive compensation. But it doesn't cost you anything extra should you choose to purchase any of these items after clicking on them from this webpage. And, for that matter, I really just want y'all to have a chance to make your RV more comfortable like we did!
Another web search revealed a number of custom-fit window shades out there that are pretty inexpensive as well. Top of the search engines are products such as the Camco SunShield Reflective Window Cover. Most RV windows are standard sizes these days so they're pretty easy to fit. However, the Walmart near our recent campsite did not carry these in-stock.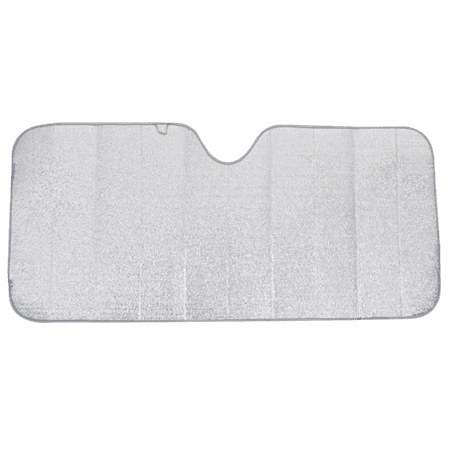 Since we were looking for an immediate solution to beat the heat, we opted for the Auto Drive Universal Reflective Accordion Auto Shade, 63 inches X 28.5 inches.  This is not available for online ordering from Walmart but it is available in-store. At $3.47 a piece, they proved to be a quick and easy solution. When we returned to the campsite, we noticed just about every other RV was using the same material to cover their windows including the big, beautiful Class A rigs with multiple air conditioner units.
We ended up buying five of the auto shades. One was immediately installed in the tow vehicle with hopes it would be a bit cooler the next time we got in. Using a pair of scissors, we used the other three to cut custom-fit shades for our RV. The material is thin enough to cut easily and the reflective nature paid immediate dividends. Not only did the shades minimize the incoming light, they gave us the desired result — a much cooler RV in a short amount of time!
As it turns out, we didn't need the fifth shade. But now our camping home was getting more comfortable and we were able to enjoy the added benefit of a fully-darkened room at night.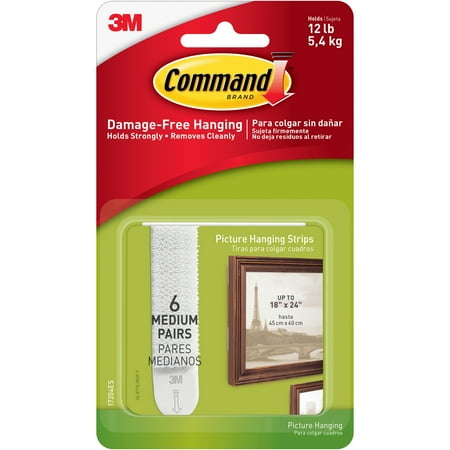 But I would be remiss not to mention how we attached these shades to the windows. My wife, a schoolteacher, knows her way around Command Strips. For this application, we used the Command Strips Damage-Free Hanging solution which consists of a sticky backside with velcro on the front. As a result, we can easily remove the shades later this year when the temperatures fall and the daylight is shorter. And for those of you who would prefer to remove the shade AND the hanging mechanism, Command Strips are the way to go! They are easily removed and they leave no sticky residue.
So if you are new to the RV lifestyle and flummoxed by the amount of heat your travel trailer can store up in the summer, don't sweat it! (See what I did there?) A few cheap-o car shades and some Command Strips can make a huge difference.